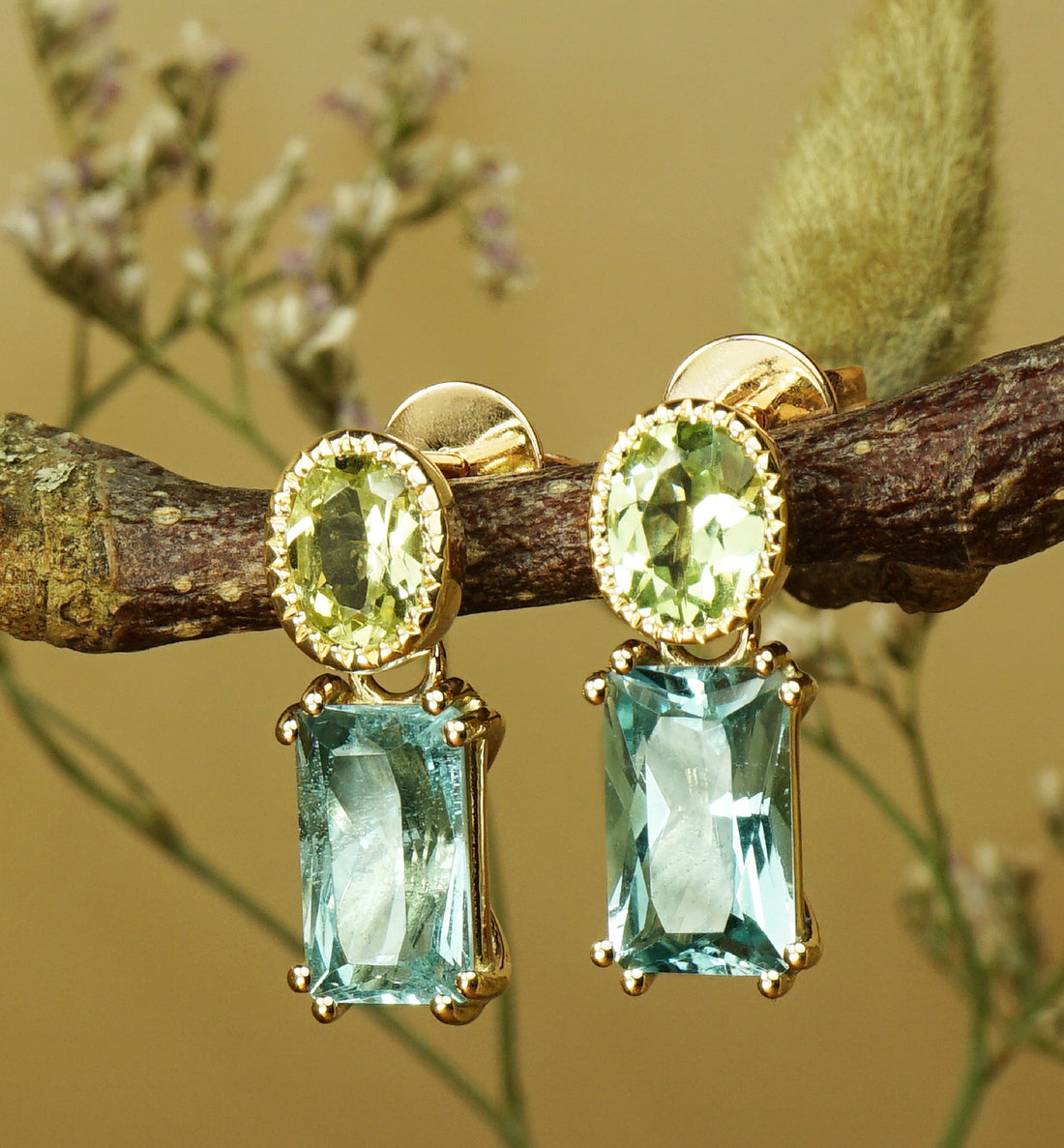 Why customers love custom-made jewellery
For many of us, jewellery is an important part of our daily lives. It underlines our style and is an expression of personality. For many customers, it is particularly important not only to own pieces of jewellery of high quality, but also that they are unique and exclusive. More and more customers are therefore opting for individually made jewellery that is specially tailored to their wishes. In order to meet these needs, it makes sense for jewellers and jewellery designers to offer bespoken and custom-made jewellery. In the following article, we will take a closer look at the advantages of this service.
What do customers expect from bespoken jewellery?
Uniqueness: With a tailor-made piece of jewellery, you get a unique piece that is not mass-produced. Customers have the opportunity to express their individual design ideas and to create a unique piece of jewellery in cooperation with the jewellers or jewellery designers. The use of special materials such as gemstones make the whole thing even more personal.

Personal value: A custom-made piece of jewellery is usually a very special gift to yourself or a special person. It often serves as a symbol for important events or stages of life and thus creates a high personal value. So, the jewellery is not just an accessory, but much more an emotional valuable that will continue to gain in importance over the years.
High quality and longevity: Bespoken jewellery pieces are handcrafted by experienced jewellers or jewellery designers. Customers receive absolutely unique pieces that are carefully checked during production so that they meet the highest quality standards. Unlike in mass production, when creating custom-made pieces, great attention is paid to details and subtleties. This ensures that the jewellery not only looks beautiful in the end, but also has a long lifespan.

Personal guidance and service: In contrast to the purchase of a series product, customers can talk to the jewellers or jewellery designers in advance about bespoken pieces of jewellery. In this way, their creativity can merge with the ideas of the customers and the images of the customers are specified.

Sustainability: In contrast to the purchase of a mass-produced product, the production of a custom-made piece of jewellery ensures that the jewellery – as well as the materials themselves - are obtained and manufactured under environmentally conscious and fair conditions. In addition, customers can help decide where the materials come from and get advice on this.
Participation in the design and accuracy of fit: When creating a piece of jewellery individually, it can be ensured that it fits perfectly to the dimensions of the customer and thus ensures a high level of wearing comfort. From the point of view of many customers, the possibility of bringing in your own ideas and whishes also offers advantages, as this results in styles and designs that fully reflect your personal taste.



Why offer custom-made jewellery?
By offering custom-made jewellery, you are meeting the needs of customers looking for unique pieces. In addition, you create a personalized experience for your customers. The personal advice and support make them feel valued and treated in a special way. A basis of trust is created, which increases customer loyalty because individual wishes are addressed. Customer satisfaction is also significantly higher, as people are happier with purchases that correspond exactly to their own ideas than with series products.
With the offer to manufacture custom-made and individual pieces of jewellery, you stand out from your competition and create a real unique selling point. It also allows you to appeal to a wider range of customers by catering to different tastes and styles.
Custom-made pieces of jewellery are not only unique, they also have a high emotional value. You can not only expand your offer but also build long-term customer relationships. If you want to offer your customers a unique experience, this service is perfect. You give them the opportunity to let their own personality flow into the jewellery. Gemstones, special engravings, or unique designs are great ways to personalize the jewellery and express your customers' style.
At MIADANA you are guaranteed to find the right gemstones for your customers' dream pieces of jewellery. Feel free to get in touch, we look forward to advising you!